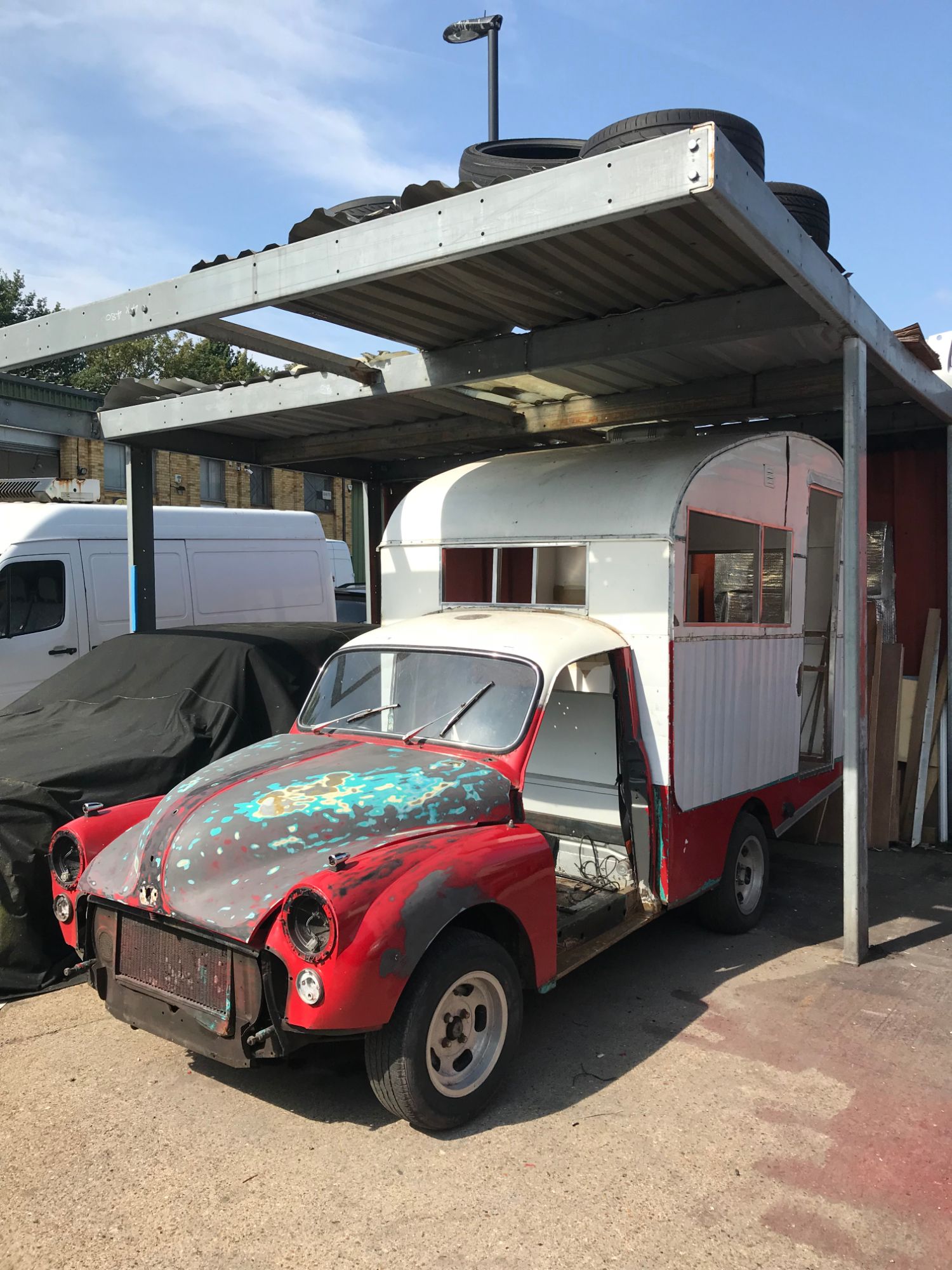 final bodywork and re-spray
Now that Billy was level and structurally sound, and his aluminium panels in place, it was time to move on to the last of his body repairs and preparation, ready for his final re-spray.
It was essential that Billy was absolutely watertight, so I focused on making sure even the tiniest hole was found and filled, and that sealant ensured there were no gaps in any panel joins or seams.
Work had been completed to instal new wiring throughout. The engine had a new wiring loom, along with leisure battery, and wiring for power in the rear living area.
So while the experts moved on to the re-spray, I cleaned, rubbed down and polished every bit of chromework and aluminium detail that would be replaced.
HEAR FROM ME WITH NEWS AND UPDATES. JUST POP IN YOUR EMAIL BELOW!