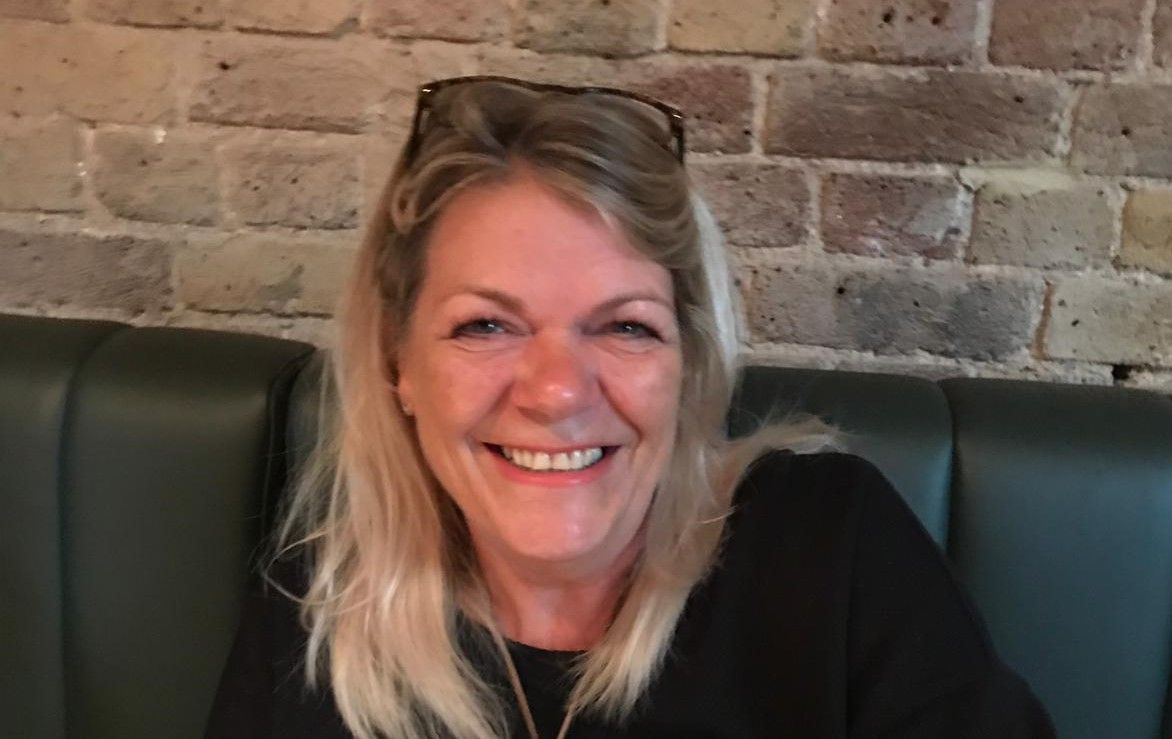 After years of working in an office, how did I come to restore a classic camper van, and be filmed for TV in the process?
As with any good story, we need to first look back to see how the dots join up to become the reality of today. So here's my story - from driving combine harvesters, to a tiny home on wheels!
I grew up in Cambridgeshire, and our first home was a tiny cottage, complete with outside loo. We're talking shabby without the chic! I remember clearly, when I was four years old, my father – a journalist by profession, working on cars in our garden – putting a V8 engine into a Ford Popular, restoring a BMW Isetta Bubble Car, and repairing a Rover 80 he bought from a scrap yard, in which he drove the family to Greece and back in 1967. I also remember loving everything about these beautiful cars.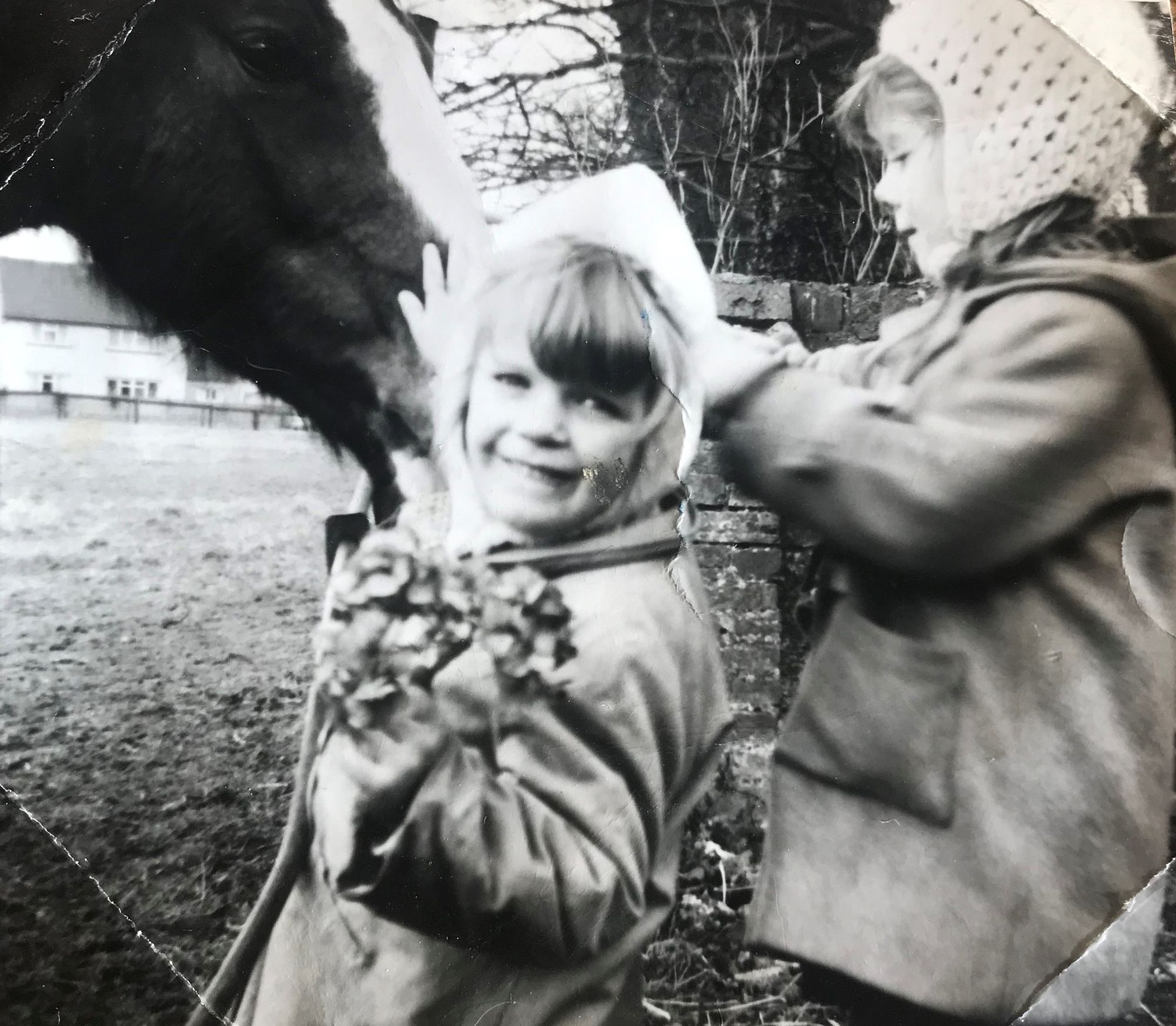 SETTING THE SCENE
In the late 1960's my parents took on a dilapidated 600-year-old house in a small Fenland village, which they spent the next ten years restoring to be our family home. The house had been empty and derelict for years, so as we restored - and made the building safe, the whole family lived together in one room.
Looking back, this was my introduction to a lifetime of not being afraid of a challenge, or what you don't already know, and of working your socks off to achieve your dreams.
For many years during that time the family car – aka our 'builders' van', was a green Morris Minor Traveller, and I have many fond memories of travelling in the back with my sister and our dogs.
But the first vehicle I ever drove, when I was about 13 years old, was our farmer neighbour's combine harvester. And at the age of 21 (and by then with a driving licence!) I bought my dream car of the time, an old Triumph Spitfire soft-top. The car was in pretty bad condition, and I had to learn fast how to do basic mechanical work to keep it going, including using a pair of stockings to achieve a temporary fix to a broken fan belt!
FINDING MY PASSIONS
With this background it's perhaps not surprising that the two homes I have owned both needed extensive renovation. With both properties I planned and designed their full restoration - from the foundations to the interior design, and every hour when I wasn't at work I spent building my dream home.
So what have I been doing in the daytime to keep a roof over my head? Well, I've had a wonderfully eclectic career, including journalism, property management, NGO roles, relocations' consultancy, interior design, landscape design, fine art gallery management, and most recently in corporate responsibility for an international corporate. Also, while working full-time, in 2002 I completed five years as a mature student, studying interior and landscape design, and gaining MA Arts Criticism in Contemporary Fine Art.
Three years ago I was offered redundancy from what turned out to be my last salaried employment. At the time, even though I was in the middle of extensive building work at my house and still sitting on pallets on a concrete floor, and even my loo was open to the elements, I knew I wanted to take my redundancy as an opportunity to change my lifestyle completely.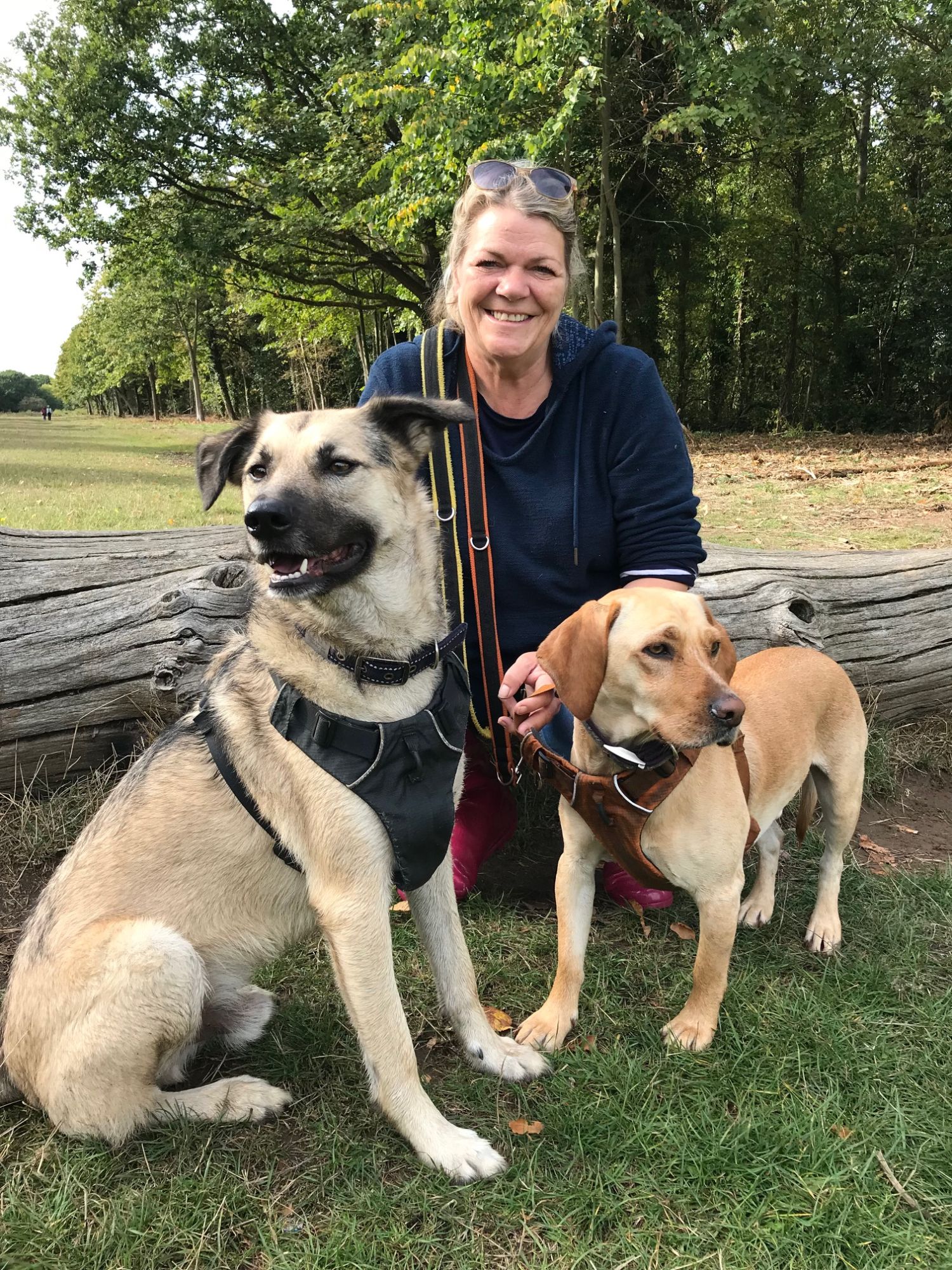 A NEW LIFE
Having grown up in the countryside and a life of animals and farming and fresh air, I wanted to return to a more natural life and to live more independently, so I began finding ways to earn a living, including restoring and selling vintage furniture.
I also adopted two rescue dogs, Frankie and Sammy, and these gorgeous additions to my life were the catalyst to my 'epiphany' to restore a classic camper van.
I wanted to be able to travel with Frankie and Sammy, but both were taking a long time to recover from their bad backgrounds and to be socialised, so I started to look at camper vans, so we could have adventures together in a self-contained home on wheels.
I have a real passion for everything vintage, so I started searching for classic campers, and one day I saw an advert for a one-off 1970 Morris Minor caravanette, which had been stored in a barn, unused, for five years. I completely fell in love with him and knew I had to rescue him.
So I bought him – unseen and un-tested, having only seen a few grainy pictures of him, and had him trailered to mine in London.
ALONG CAME BILLY
I named my new camper Billy, and as soon as I'd purchased him I started living and breathing classic vehicles and vintage caravans – their history and their heritage. Both inside and out, I knew Billy needed a lot of TLC, and it was going to take all my savings to restore him. But I also knew that I love a challenge and new adventures, and that Billy would change my life for the better. So my decision was made, and I was hugely excited about getting him back on the road.
He's a unique conversion of a 1970 Morris Minor Pick-Up and a 1960 Fisher Holivan Junior caravan. Once I stated researching his history, I found out that Billy is quite well-known among classic vehicle enthusiasts and is affectionately known as 'The Snail', as he appears to carry his home on his back! I also discovered various references to him on-line in car and camper van forums, and given the caravan's heritage, he's also known in the retro caravan world.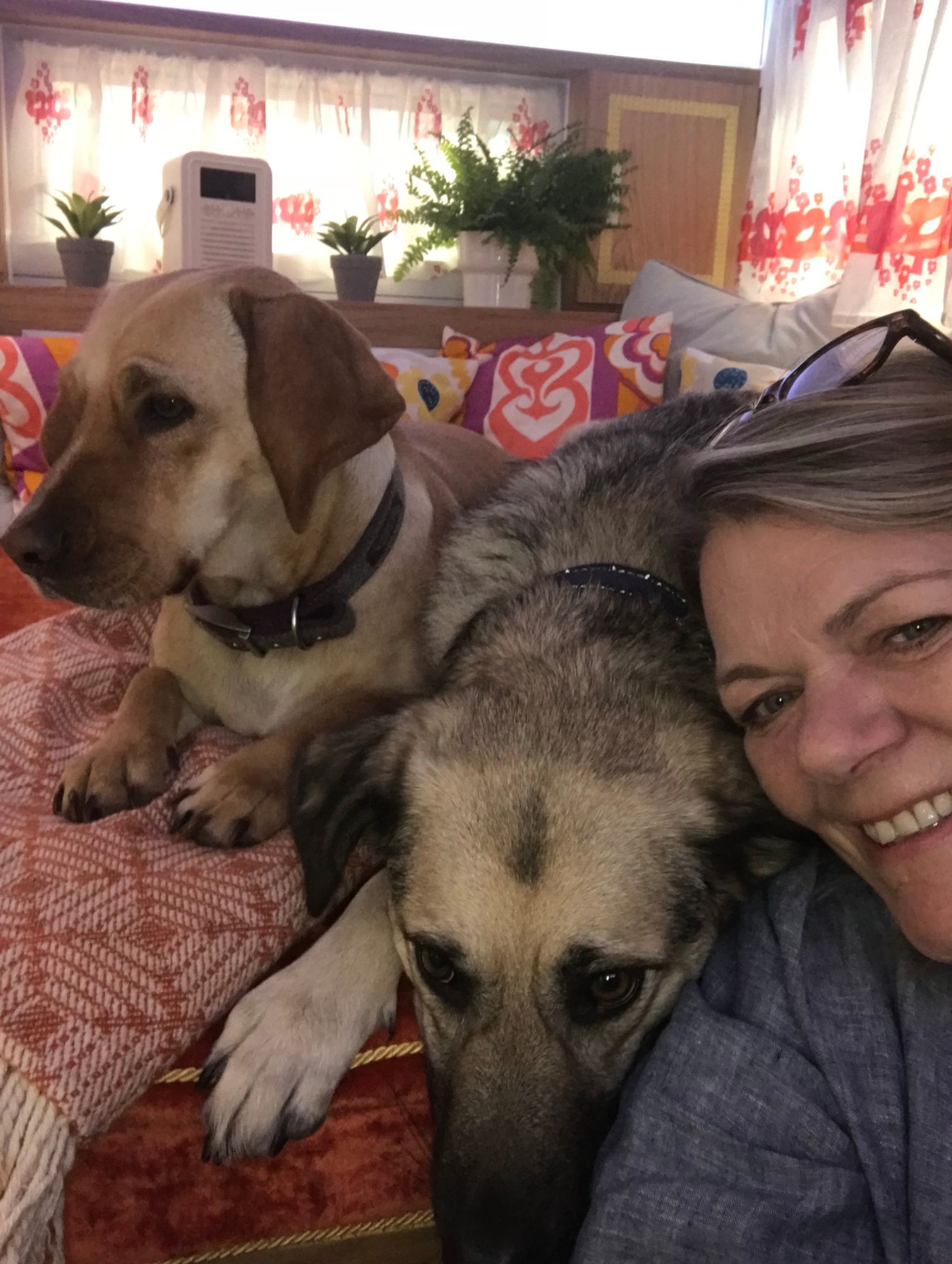 Restoring Billy was challenging, exhausting, often frustrating, and at times hugely daunting. It was also, quite simply, one of the most exciting, rewarding and enjoyable adventures of my life.
I had to learn everything from scratch to carry out the restoration, while completing the project to a tight deadline for TV filming. And then there was the shock of finding out that Billy couldn't just be 'done up' - he needed a complete re-build.
With limited budget and resources, I had no idea the day of that discovery how I could complete the project. But I found a way. If you want something enough I believe you'll find a way to achieve it.
Restoring Billy was a fantastic experience, and I love that I have this beautiful classic vehicle in my life. And I can honestly say that with Billy, my dogs, and my independence, I'm creating a happier life for myself than ever!
Making changes to your life is scary, but can also be the best decision you'll ever make.
Be brave. Seize those opportunities. Anything is possible!
HEAR FROM ME WITH NEWS AND UPDATES. JUST POP IN YOUR EMAIL BELOW!